NUVision Media Library
NUVision is a Media Library that provides an easy method of streaming your media files within the VLE and from web sites.
You can see it at https://nuvision.ncl.ac.uk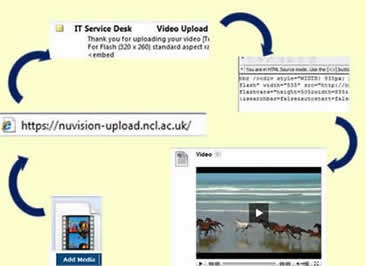 NUVision converts files that you upload, creating MP4 files that are of a suitable size and format to stream over the web. It also generates embed code that you can use to publish files in web pages. Videos and sound clips held on NUVision can be included easily in Canvas and on blogs.
Guests only have access to a small amount of public content. Please login to view content for your school or institute.
Getting Started with NUVision
For detailed information on how to upload, embed and manage media files using NUVision please see the user guide. (NUVision is our branded version of Helix Media Library).
Top