eduroam WiFi
The WiFi Certificate will be updated on 19th December 2023, for more information visit https://services.ncl.ac.uk/itservice/core-services/connect/methods/wireless/cert/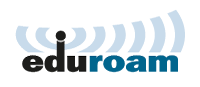 ‌eduroam is the wireless roaming service used by the international research and education community; it's available across campus. You can also use eduroam when you visit other universities that use the eduroam service.
To connect select the eduroam WiFi network.
NOTE: For eduroam your username will be yourlogin@ncl.ac.uk (c1234567@ncl.ac.uk) this is not your email address.
Connect to Campus WiFi
For most devices:
Select the newcastle-university WiFi network
Enter your University username and password when prompted
or for eduroam
Select the eduroam WiFi network
Enter University username@ncl.ac.uk and password when prompted
You will now be connected. If not, your device may require a WiFi certificate. Check your WiFi settings and select Ignore Certificates or Do not validate.
You can also use the eduroam CAT tool (see below) to install the WiFi certificate on your device.
WiFi with the CAT Tool.

If you couldn't connect by entering your username and password, use the eduroam CAT tool. This will install a WiFi profile and a certificate, on your device.

You'll need to get online first. You can connect to the internet using 3G, the University Guest WiFi service or a wired connection. You can also visit the Service Bar in the Old Library or the IT Support Desk in the Philip Robinson Library to get temporary WiFi access.

If you are using Android you'll need these Android instructions, otherwise, you can follow these:

Browse to cat.eduroam.org, click the Download button, then select Newcastle University from the organisation list
OR scan the QR code and open the link in your browser.

Select a user group "All Users (2022-2023)"
If the selected downloader is for the wrong platform, click the Choose another installer link
Follow the instructions to either download a profile or install an application.

Run the application to configure Wi-Fi
Log in with username@ncl.ac.uk and your usual campus password, and select the user group above.
When finished, select either the eduroam or newcastle-university WiFi network on your device

Use the QR Code to take you to the Newcastle University eduroam installer.
Connect your MacBook to WiFi
Once you have a temporary connection to the Internet,
Select "Click here to download your eduroam installer"
Search and Select Newcastle University
Select "All Users (2022-2023)
Download file
Go to Apple logo on the top left
Go to System Preferences
Go to Profiles
Install eduroam (delete the old one if you have it)
Fill Out your Login ID Information when it appears (c12345 & password). It will ask twice.
Install and try to connect to eduroam and/or Newcastle University
If you have any problems connecting, come and talk to us at Service Bar in the Old Library cluster or at the Philip Robinson Library IT Support Desk.
Windows
Running the app on Windows will show the following steps:
Welcome page
Next
Warning - that the app will only work for members of Newcastle University
OK
User credentials - enter your login ID@ncl.ac.uk and password
Username c1234567@ncl.ac.uk
Password ***********
Install
Installer - Installs the wireless profiles
Security Warning
Asks you to accept the certificate from AAA Certificate Services
Do you want to install this certificate?
Yes
Installation Complete
Finish
The app configures profiles for both eduroam and newcastle-university.
Generic Instructions
For specialist equipment and platforms not supported by the CAT tool, you will need the following information to connect to WiFi.
SSID:

Security:

Authentication:

Inner authentication:

CA Certificate:

Domain:

Username:

Password:

newcastle-university OR eduroam

WPA2 Enterprise

Protected EAP (PEAP)

MSCHAPv2

[ See below ]

ncl.ac.uk

username@ncl.ac.uk

************
You should include the server certificate if required. Download and install on your device in the certificate store. The current certificate file AAA Certificate Services should be used or you may need the Full Certificate Chain.
Top