Mac OS X
Staff computers can be connected directly to the campus network but must be kept updated with the latest security patches. Directly connected computers must be registered by the IT Service (NUIT) and since they don't use authentication, must be located in a secure area.
Registration Details
You need to contact the IT Service Desk to register your computer.
As part of the registration process we need to know your computers MAC address, also known as the physical address or hardware address and looks something like 00:13:77:f4:3d:42
Configure a network connection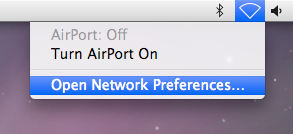 From the AirPort menu select Open Network Preferences...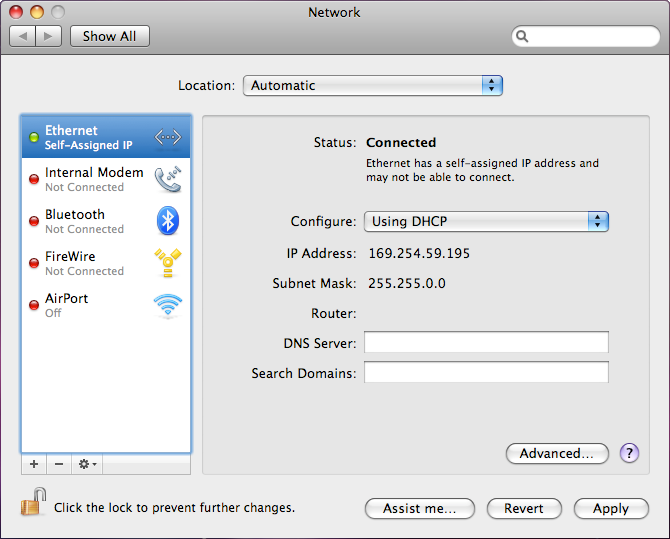 Select Ethernet in the sidebar
Set Configure to Using DHCP
Click the Advanced... button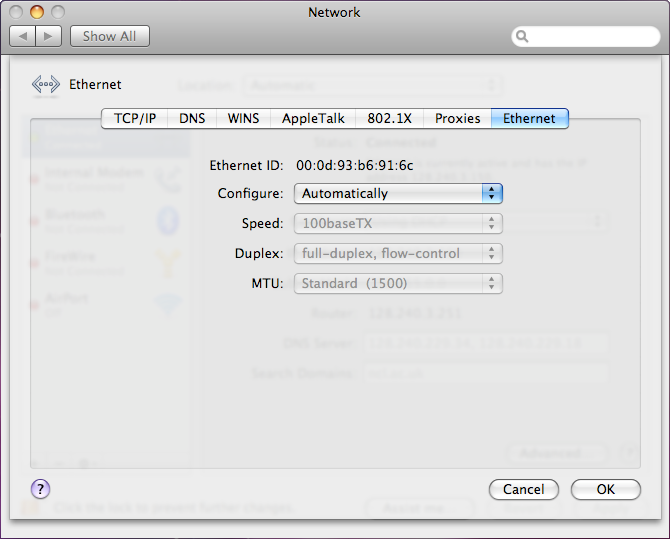 Select the Ethernet tab
The MAC address in this example is 00:0d:93:b6:91:6c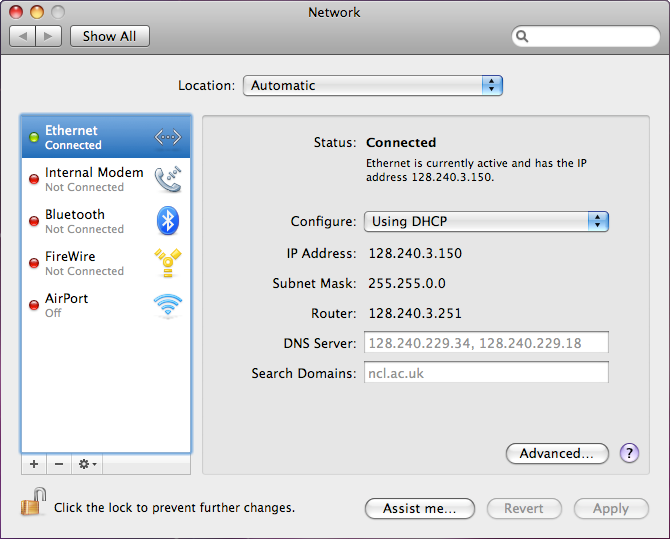 Make a Network Connection
Once registered, plug in your computer and you will be assigned an IP address automatically.
Top