How to use Categories in OWA
Categories are a useful way to apply filters to help you group, track and organise items in your mailbox.
How to create Categories for emails in OWA
From the inbox right-click an email and select Categorise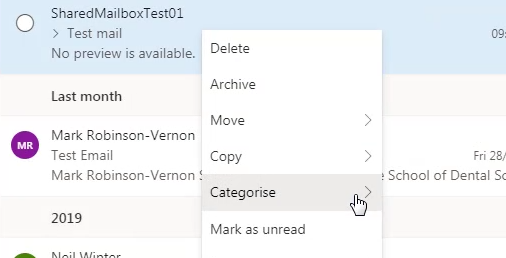 Here you can assign any of the default colour categories and more than one if you wish. You can also assign your own categories
Start by right-clicking an email, select Categorise, then select Manage Categories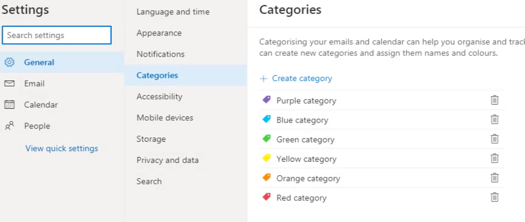 Select Create category and in the following window you'll be able give it a nameand assign it a colour, then click Save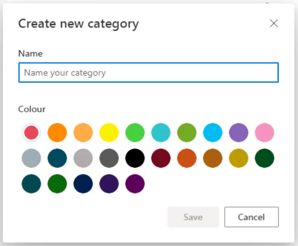 Once you've assigned categories to your mails you can search for the category in the Search bar and it will display results for those mails that have been assigned to that category.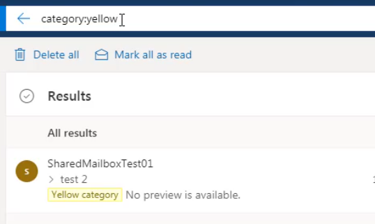 Watch the video: Creating and using Categories in email
Top