Check Outlook Profiles
This page shows how to check your profiles in Outlook for Windows.
Select "File", then "Account Settings", then "Account Settings..."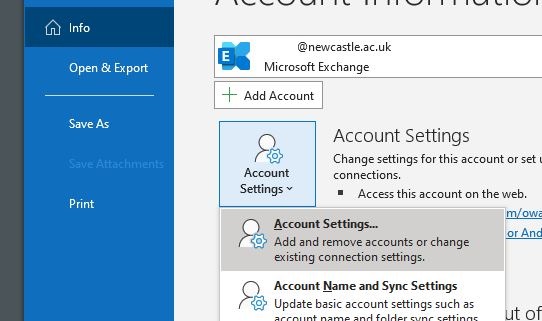 In the dialogue box that appears, check each account type and ensure that it says "Microsoft Exchange".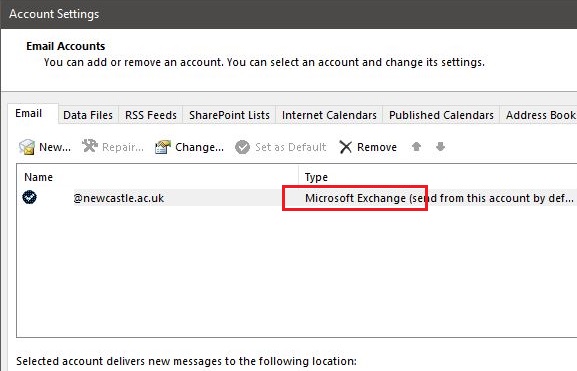 If the account type shown is different, for example "Exchange Activesync", you may be affected by the upcoming change to email authentication. If you are not comfortable replacing the account profile yourself, please contact the IT Service Desk or Service Bar for support.
Top